New Trend for New Era:
We live in the age of startups and small businesses. People often try to realize their ambitions, desires and knowledge by starting their own projects. Of course, business activities have been affected by recent events related to the coronavirus pandemic and lock downs. But new challenges always come with new solutions.
What are the benefits of starting to use IT services to solve your business problems? Find out.
Do you need digital technology?
Years ago, small business owners often asked themselves this question. But today the answer is clear. Successful development of business projects is impossible without IT services and new digital technologies. It doesn't matter what niche or field of activity you occupy.
If you want to compete, win and retain customers, grow and evolve, you can't do it without the help of IT products. IT systems greatly simplify operations and management. The main thing is to properly approach their implementation.
What changes can we expect?
Today, almost all companies and startups use certain IT services. This gives you several advantages and increases your chances of achieving your desired goals. What advantages do digital technologies offer?
Cost reduction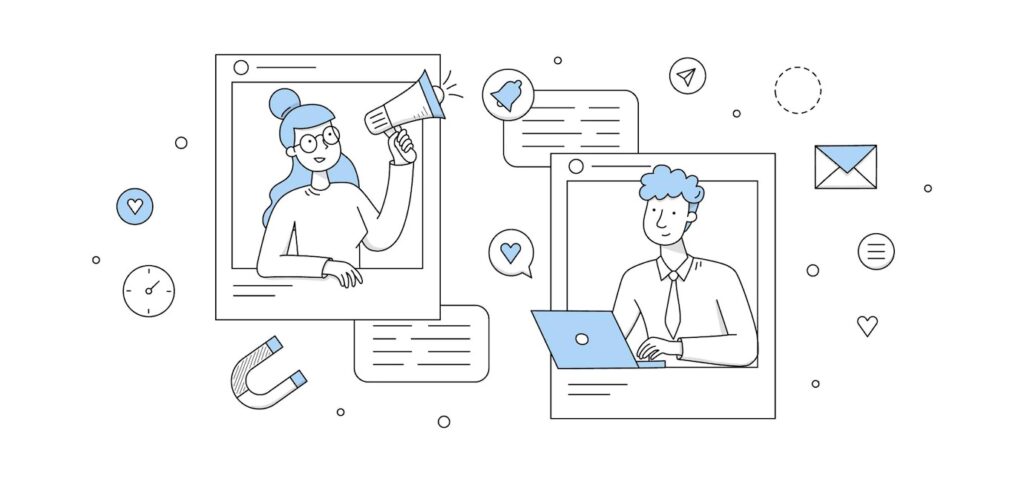 Today, you no longer need to rent an office to organize your team. On the contrary, after the epidemic and lockdown, remote work is more than just a fashion trend, it has become a salvation for many people.
Sales Growth
IT services increase lead and transaction conversions by managing the progress of transactions.
You can also acquire new customers more effectively by leveraging new communications and advertising.
Improved Management
Organized work processes can be optimized and automated at any time, resulting in more efficient teamwork. Don't forget to analyze and introduce a new management system.
Professional sample tool
Using IT services greatly simplifies running a business. Plus, it helps you find new customers and find new resources for growth and development. Today, the use of business platforms is more than just a fad, it has become a necessity against the backdrop of lockdowns, recessions and other serious issues.
There are hundreds of business applications and platforms to suit every taste. On the one hand, it's good to have options. However, evaluating the most popular enterprise applications requires a significant investment of time and money. If you don't value your time and money, move on.
But if you don't want to waste your resources, try the proven and most effective business tools. We're talking about a major enterprise application with millions of active users. Let's take a closer look.
Microsoft Team
Teams is a popular business process management product from a well-known IT company. Teams offers a wide range of features for organizing, optimizing, and automating work processes. This platform brings together all Microsoft cloud services in one place. Everything you need for effective project management and future development planning is at your fingertips.
Internal and external communication is very important in all stages of building a business. Microsoft Teams has everything you need to communicate. Communicate in private and public chats, make video calls, discuss new ideas or current tasks in video meetings, send important documents, set notifications, and more. Teams provides a variety of useful tools.
Slack
This is another business tool that shares leadership with Microsoft Teams. Slack also has a community of millions of active his users worldwide and thousands of positive reviews. Slack offers unique possibilities, so numbers like this shouldn't come as a surprise.
The communication function is worth a look. Slack is a powerful enterprise messaging app. It has all the tools you need for communication and document sharing. Communicate on private/public channels (local name for chat), exchange voice messages, set notifications on important channels, use keyword/word searches.
There's no point in wasting time listing every feature available in Slack and interactions between team members. There are so many of them that it can be confusing at first glance.
The next advantage of a business platform that sets it apart from its competitors is the ability to integrate third-party applications. Unlike Teams, it has a huge library of third-party apps. Slack's App Directory allows users to install all the tools they need from his over 25,000 products, and the extension is completely free.
Why integrate other applications?
Thanks to them, you can create a single workspace that takes into account all the nuances and needs of your business. These are task delivery and control, process analysis, marketing tools, communication skills Expansion, customer collaboration, bots, and more. All products are organized into appropriate categories so you can quickly navigate between applications.